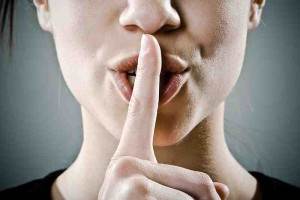 I'm a bit at a loss this morning. I've just read an article about Silent Sundays. If you have not heard about it, Silent Sundays is a new initiative to be put in place in Yorkshire starting 1 February in which fans and coaches have been told to stay completely quiet at youth rugby games because of the increasing abuse of rugby officials.
Why Silent Sundays?
Silent Sundays is designed to rid the game of abuse aimed at rugby officials. According to the article cited above, Yorkshire RFU's Dawn Rathmell said in a letter to clubs:
"We are losing referees, and finding it harder to recruit new referees, because of this."
He adds: "Some coaches, parents, and spectators are constantly shouting at their players. Screaming "pass" or "tackle" at players simply turns you in to a PlayStation coach. We want the players to be the decision makers…Junior players who leave the game have highlighted this pitch-side pressure as a reason for giving up."
However the article states that similar initiatives have been used in youth football leagues in England with varying degrees of success.
Not the solution
This initiative expects parents, friends and families of young people playing sport to stand in silence as these children play a game. No cheering, no applause, nothing.
Now the idea is to deal with the increasing amount of abuse of referees and criticism of opposition teams. To me this sounds like that issue must be at a level which is shocking to result in this approach/solution. Or is it that dealing with the actual problem is a bit tricky?
Referees and clubs already have things in place to deal with this problem. Clubs should have a spectator's code of conduct and if they don't the RFU does. Clubs should also have a code of conduct for players and coaches. Again, if they do not, the RFU does."
In addition, referees have the power and the responsibility to make sure that the game runs properly.
Referees also have a set of cards in their pocket and a reporting line to their society regardless of whether they are a "society referee" or not.
This isn't just me sprouting. I referee and have been through the experience of a parent standing on the touchline shouting rubbish at me for the entirety of a game. There came a point when he became abusive. How did I respond? I stopped the game, walked to the touchline and red carded him. I waited for the club officials to remove him and then continued.
The only comments I got after the game were "About time that guy was told…..", "Wish that someone had done that a year or so ago we would still have 'little johnny' playing then……".
There are rules in place to deal with this. Clubs, referees and constituent bodies need to grow some teeth and use them and remove the abusive minority out of our sport.
That would help with the "education" this Silent Sunday is claiming to be about.
Conclusion
So, on Sunday morning when a group of young players execute something special on the pitch and get met by cold silence I really hope the PC brigade who thought this idea up can deal with that.
If we are serious about ridding our game of this behaviour then deal with the cause not the symptom. Tell the individual they are out-of-order, discipline them and if you have to remove them, don't make kids play sport in silence.